GROUP PHOTO (bottom of page to download the topview photo)
DOWNLOAD ABSTRACT BOOK HERE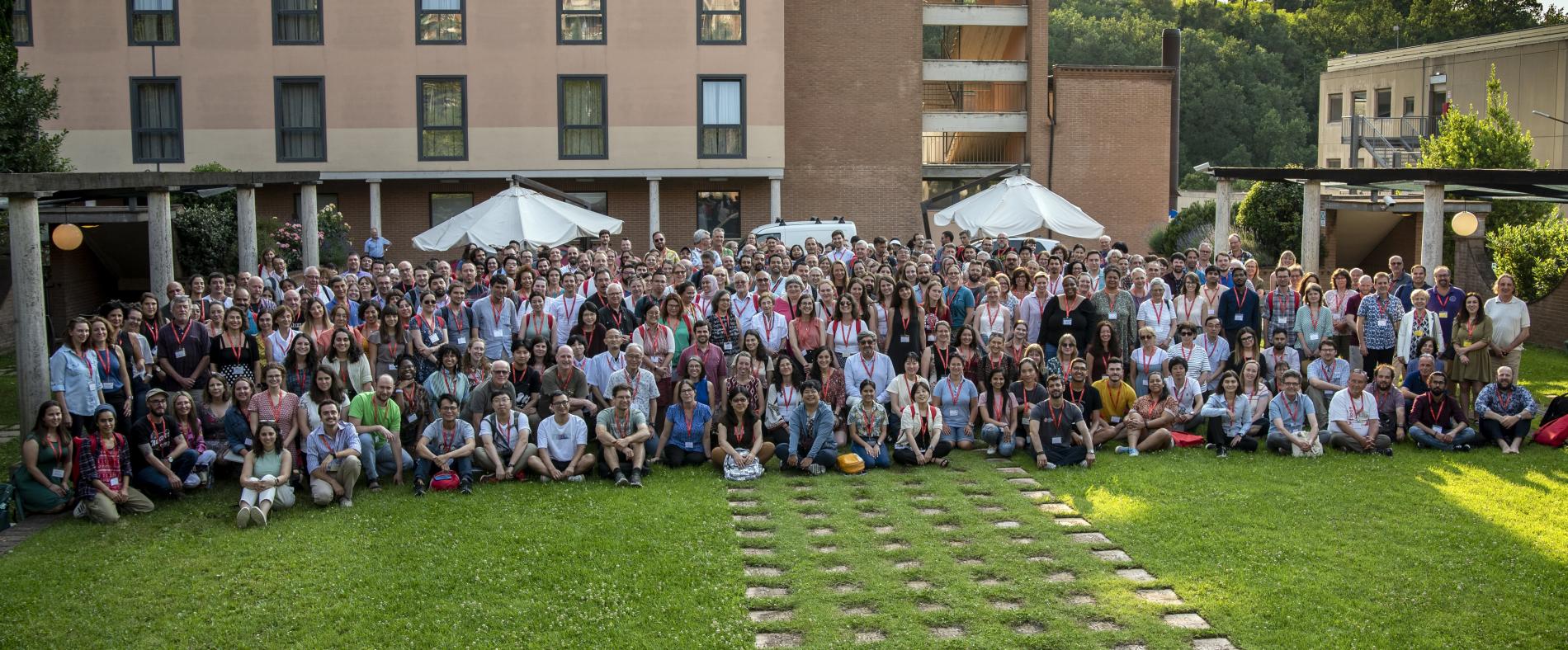 The Organising Committee is proud to announce
FORAMS 2023
the next International Symposium on Foraminifera to be held in Perugia (Italy).
June 26th – 30th 
All contributions regarding or involving Foraminifera are welcome.
FORAMS 2022, the next International Symposium on Foraminifera, has been postponed to 2023 due to still ongoing pandemic conditions: therefore, it is now labelled as FORAMS 2023. The symposium will be held from June 26th to June 30th 2023, with the ice breaker party on the 25th and both pre and post conference field trips. It is our wish to pursue an "in attendance" conference and meeting and we do not wish to switch into a fully online one. Perugia (Italy) will be still our venue as previously planned. The website URL will remain the same to minimize the changes and all deadlines have been simply postponed by one year.
We will host communications about new achievements coming from any research field involving
foraminiferal biology and paleontology;

foraminiferal genomics;

experimental biology;

growth analyses;

environmental sensitivity and biomonitoring;

biomineralisation;

palaeoecology and palaeogeography;

biostratigraphy;

taxonomy;

industrial and geological applications;

foraminiferal response to climate change;

invasive species;

etc…

 
The symposium is under the patronage of